Do you know that

Converting to LPG power from the conventional Gasolene saves about 40% of your money each time you get a tank full of fuel? Imagine the 100s you can save - all you have to do is make a small investment and you're through!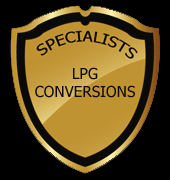 Why convert to LPG?
"LPG conversion is beneficial to both us and the environment because it only has 25% CO2 and 60%NOx compared to conventional fuels."

"It is 87% safer for the ozone layer compared to petrol."

"The Government rewards the owners of LPG-powered vehicles by keeping LPG costs to a minimum, which is 70 pence per litre on an average."

"LPG power can save you about 40% of your money each time you get a tank full of fuel over a fuel tank of conventional Gasolene."

"LPG Conversion is indeed an affordable, environment-friendly, and safe alternative to using petrol-powered vehicles."

"An LPG conversion will reduce engine wear. LPG burns cleaner than petrol, this means there are fewer emissions out of the exhaust and less carbon deposits in the engine, which are very abrasive and can contribute to engine breakdown."
Please message us for your free quote.
We offer LPG Conversions for many car makes, here is a list of some of the car makes.